CASE STUDIES IN MARKETING : THE INDIAN CONTEXT------PHI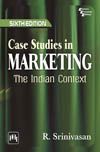 CASE STUDIES IN MARKETING : THE INDIAN CONTEXT------PHI
Description:

This well-received and appreciated book by the students of business schools across the country, in its Sixth Edition, provides cases that have been culled from the real business world and drawn from authentic sources.

In this revised edition, most of the cases have been thoroughly updated and following four new cases have been introduced:

• Indian Retail Industry
• Indian Airline Industry
• Hindustan Unilever Limited
• 3G Network in India

These cases highlight the business environment of different companies, specifically from the view of competitiveness, product development, market strategies and international business.

The facts and data given in the case studies are compiled and presented in a simple and easy-to-read style for better understanding of the market practices.

The book is meant as an adjunct text for postgraduate students of management. Besides, executives attending various management and development programmes would also be greatly benefited by reading this book.

Contents:

Preface • Preface to the First Edition

Introduction to Case Analysis



Part I MARKETING

Case 1 HMT: Machine Tools Division

Case 2 Oilseeds Growers Cooperative Society

Case 3 Retailing, Advertising, Marketing and Merchandising Services

Case 4 HMT Watches

Case 5 Bharat Heavy Electricals Limited

Case 6 Bharat Earth Movers Limited

Case 7 British Physical Laboratory (BPL)

Case 8 Indian Garments

Case 9 IDE Drip Irrigation System for Microirrigation

Case 10 Hindustan Unilever Limited

Case 11 Retail Industry



Part II INTERNATIONAL MARKETING

Case 12 Infosys Technologies Limited

Case 13 I-Flex Solutions (Currently Oracle Financial Software Solutions)

Case 14 Gillette India

Case 15 SAP India

Case 16 Global Marketing in Wipro: Growing in Strength

Case 17 Ace Designers

Case 18 Mysore Sales International Limited

Case 19 New Government Electric Factory Limited, Bengaluru



Part III SERVICES MARKETING

Case 20 Hotel Taj West End, Bengaluru

Case 21 Credit Card Business of Standard Chartered Bank

Case 22 Karnataka State Tourism Development Corporation

Case 23 Hotel Ashok, Bengaluru

Case 24 East-West Airlines: A Failed Experience

Case 25 Sterling Holiday Resorts

Case 26 Thomas Cook: To Be or Not to Be?

Case 27 Namdhari's Fresh

Case 28 DaimlerChrysler

Case 29 Charter Aviation Services

Case 30 Café Coffee Day

Case 31 3G Network in India

Case 32 The Indian Airline Industry—Will the Flight be Smooth?



Appendix National Tourism Policy 2002
Reviews