DETOURS: SONGS OF THE OPEN ROAD Author: Salil Tripathi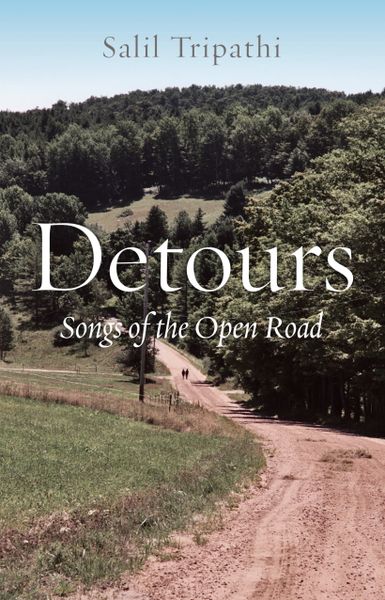 DETOURS: SONGS OF THE OPEN ROAD Author: Salil Tripathi
About the Book
When Salil Tripathi began writing a travel column for a well known newspaper, he consciously decided to veer off the beaten track and not showcase the food and drink or the fabulous hotels and world class restaurants of a country. Instead, it was his insights into a place that defined a country and its people when viewed from the prism of history, culture and literature.
Culled from his extensive travel writings, Detours: Songs of the Open Road is split into three parts, the first section called, War & After is a riveting account of places that were shattered due to terrible wars or human rights violations; the second titled, Words & Images, about places he visualised better because certain writers or artists made those places fascinating; and the third called Loss & Remembrance, is a wonderful personal journey about countries he visited with his wife who died in 2006 and which he later revisited with his sons as remembrance to a beloved.
Detours: Songs of the Open Road is a remarkable travel diary of a man who holds your hand and takes you through fascinating journeys which you make your own by the end of his travel.
Reviews