Hotel Front Office: Operations and Management (Oxford Higher Education)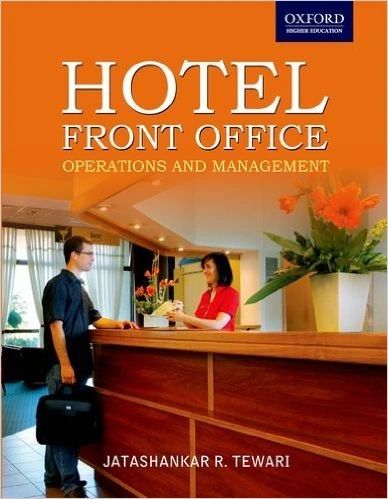 Hotel Front Office: Operations and Management (Oxford Higher Education)
Hotel Front Office is a comprehensive textbook specially designed to meet the needs of undergraduate degree/diploma students of hotel management and hospitality courses. It explores the core concepts of front office operations and management and uses numerous examples, photographs, flowcharts, formats, and illustrations to explain them.


Divided into three parts, the first part on The Hospitality Industry gives an introduction to the hospitality industry and then acquaints the readers with the classification and organization of hotels. The second part on Front Office Operations explains front office organization, internal and external communication and room tariff. The guest cycle, which includes the stages of pre-arrival (reservation), arrival (registration), stay (guest services), and departure (check out and settlements), is explained in detail. This section also includes chapters on front office accounting, night auditing, safety and security of guests, and computer applications in front office. The final section on Front Office Management imparts an understanding of the key managerial concepts like yield management and forecasting to help generate optimum revenue; evaluation of hotel performance; and preparation of budgets. Contemporary issues like human resource management, environment management, and total quality management are also explored in this section.


Students of hospitality studies will find this book useful for its coverage of the key concepts of front office operations and management explained through industry-related examples, flowcharts, tables, formats, and photographs. With its practice-oriented approach, the book would also be useful to front office professionals.
Reviews