Of Course I Love You Till I Find Someone Better Author: Durjoy Datta, Maanvi Ahuja-penguin india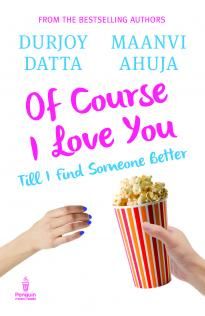 Of Course I Love You Till I Find Someone Better Author: Durjoy Datta, Maanvi Ahuja-penguin india
Let love be your guide…
All Debashish cares about is getting laid. His relationships are mostly short-lived and his break-ups messy until he falls in love with the beautiful and mysterious Avantika. When she returns his feelings, he is thrilled. However, his joy is short-lived as Avantika walks out of the relationship. A broken-hearted Debashish plunges into depression and his life takes a dizzying downward spiral. He finds himself without a job, friends, or a lover. Loneliness strikes him hard. That is when his friend Amit comes to his rescue and they start putting the pieces of his life back together. Things begin to look up, but Debashish is still pining for Avantika.
Will she come back and make his life whole again, or will he continue to pay for his mistakes?

Reviews