THE FOREST OF STORIES : MAHABHARAT SERIES BOOK ONE Author: ASHOK BANKER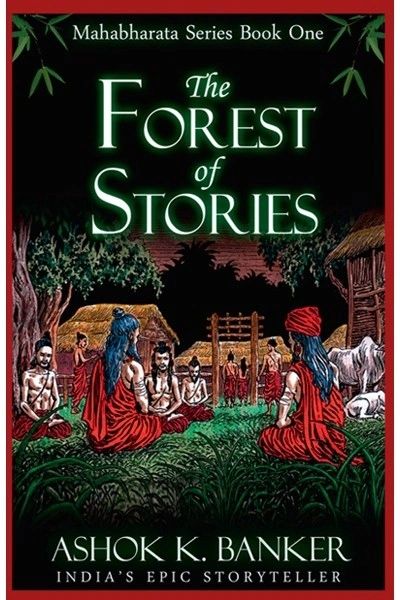 THE FOREST OF STORIES : MAHABHARAT SERIES BOOK ONE Author: ASHOK BANKER
About the Book
The story starts in forest of Naimisha, which is the setting for the narration of a part of the great epic, The Mahabharata, in this book. This book is the first in a series of around 18 books planned by the author in his bid to retell the Indian legend, and the story is carried forward by its subsequent sequels, The Seeds of War and The Children of Midnight.
The book begins when members of Kulapati Shaunaka's ashram are startled with the arrival of a weary traveller. He turns out to be Ugrasrava Lomarsana, a Suta Pauranika, a reciter of histories and epics. He is also called Sauti, and is a disciple of Sage Vyasa himself. He brings the sad news of the death of the great Vyasa.
The sages at the ashram greet him with affection and respect, offer some food to eat, and give him time to recover from his long journey. Eventually, they ask him to recite to them the great epic composed by Vyasa. Sauti obliges and begins the story. Just like in the great epic, the beginning of the story is entirely disconnected from the crux of the great epic and its central characters.
Reviews