Theory Of Cookery Paperback by Arora (Author)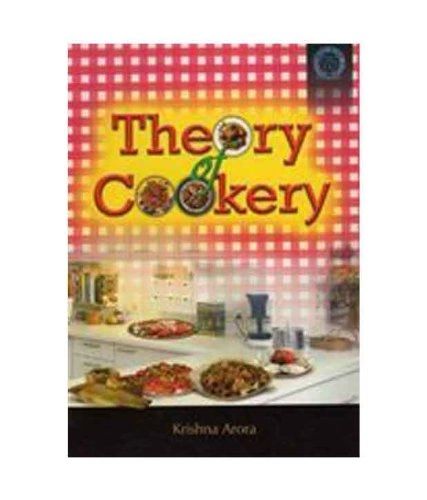 Theory Of Cookery Paperback by Arora (Author)
Theory of Cookery explains the techniques and technologies involved in cooking food. It explores cooking as a chemical process that involves the blending of various ingredients in the right proportions to produce a finished product, namely a dish that is ready to eat.
It explores the various cuisines, the different flavours and tastes of food from different parts of the world. It goes into the buying and handling of raw materials and their use in preparing different foodstuffs.
Theory of Cookery defines different types and levels of cuisine, from the simple to the haute cuisine. It discusses various cooking methods like baking, boiling, broiling, roasting, frying and grilling. It also looks at some modern cooking methods like infrared and microwave cooking.
This book also explores other useful topics for students of culinary studies and hotel management. This includes topics that come under kitchen and production management like the management and maintenance of equipments and kitchen and related facilities.
Theory of Cookery also discusses the history of cooking and the aims and objectives of cooking. It also goes into the creative aspects of cooking that makes it an art as well as a science. It explores the creativity and skills that help great cooks leave their imprint on their specially disease. It discusses the spices and seasonings that add taste and flavor to the foods.
This book is aimed at students who are studying culinary science. It can also help anyone interested in food preparation and in understand the various processes used to produce the tasty dishes that diners enjoy.
Theory of Cookery was published in 2008 by Frank Brothers Company (Pub) Pvt. Ltd. It is available in paperback.
Key Features:
Designed according to the syllabus defined by the National Council for Hotel Management and other catering technology institutes in India.
Traces the history of cookery and explores various cuisines of the World and Indian Cuisine.
Goes into kitchen and production management for students and professionals of culinary science and hotel management.
Reviews