nandinibooks.com welcomes you
LATEST COMPETITION EXAMS DECLARED
1.  IBPSCRP Clerks-VIII – 7275 Posts   Any Degree  LAST DATE  10-10-2018
2. Vijaya BankProbationary Asst Manager (Credit) – 330 Posts
    Any Degree, PG, CA/ ICWA, CA/ ICWA/ Company Secretary     27-09-2018
3. Constable (GD & Rifleman) – 54953 Posts 10th Class-17-09-2018 Extended to 30-9-2018
4. KVSPrincipal, TGT, Librarian & Other – 8339 Posts Inter, Diploma, Any Degree, B.Ed,     B.El.Ed/  LAST DATE   23-09-2018
5. 
MBA SNAP LAST DATE OF REGISTRATION 26TH NOVEMBER 2018,SNAP ON 16TH DECEMBER 2018. PLEASE VISIT      SNAP WEBSITE FOR CONFIRMATION
DISCLAIMER-ALL THE INFORMATION GIVEN HERE IS FOR THE BENEFIT OF STUDENTS.THEY SHOULD CHECK THE DATES AND PROCEDURE TO APPLY INDEPENDENTLY BY VISITING THE OFFICIAL WEBSITES OF AUTHORITIES.
---
TOTAL DISCOUNT UP TO 50 % OFFER  UP TO 31ST DECEMBER 2018 ON Chandresh Agrawal's Books.APPLY COUPAN CODE   
7v2uu9
  AT CHECK OUT TIME.
---
---
FREE E-STUDY MATERIAL EVERY WEEK FOR 1 MONTH  ON BUYING CHANDRESH AGRAWAL'S BOOKS DELIVERED RIGHT IN YOUR E-MAIL INBOX 

 
---
---
Free Career Counselling (ask one question on E-Mail) when you buy a book by Chandresh Agrawal on nandinibooks.com 
---
---
RELIGIOUS AND SPIRITUAL BOOKS CENTRAL
                

---
COMPETITION EXAM CENTRAL 
   
---
---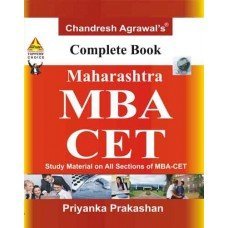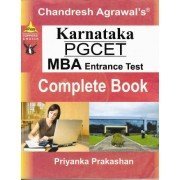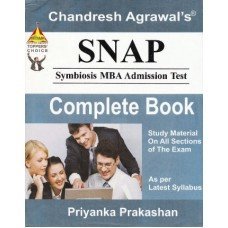 ---
---
   
---
---
---
---
Follow Us On twitter And Get Latest Updates On Competitive Exams