Business Process Reengineering - In Commercial Banks-himalaya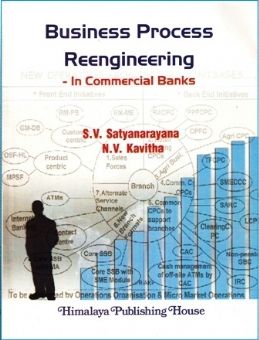 Business Process Reengineering - In Commercial Banks-himalaya
Banking in developing countries like ours has also started witnessing the changing technological and socio-economic factors, and the emergence of new financial services has been supported by Information Technology, e.g., easy transfer of funds and messages across and beyond the national boundaries. Financial institutions, including banks, all over the world are, therefore, crucially dependent on products of IT and thus the need for BPR in banks.
Though the pace of change has been slow, yet the Indian banking scene is no exception to this phenomenon of transformation in products and services, affected by IT. During the last decade, with the liberalisation and opening up of Indian economy, new private sector banks were established. Foreign banks also expanded their presence in India. The new private sector banks had a distinct advantage over the nationalised banks as they were able to start their operations with fully computerised services from day one. Foreign banks were already offering such services.
It was observed that there is a mismatch between customer expectation and the services provided by the Indian commercial banks. The need to review and re-engineer their processes to withstand the competition as well as the growing needs of the economy, has almost made it mandatory for the commercial banks to re-engineer their processes sooner or later. This gives rise to certain questions such as - what is the state of BPR in commercial banks, what are the changes that have taken place, its impact on various factors such as - growth, productivity, profitability, employees and customers? Are the banks really benefiting by re-engineering their processes, etc. This book "Business Process Reengineering in Commercial Banks" makes an attempt to answer some of these questions and understand the prevailing practices of BPR in commercial banks and explore the various factors relating to the same.
Book Content of Business Process Reengineering − In Commercial Banks
Chapter − I : Introduction
Chapter − II : Status of BPR at SBH
Chapter − III : Impact of BPR on Performance of SBH
Chapter − IV : Impact of BPR at SBH on Employess
Chapter − V : Impact of BPR at SBH on Customers - Analysis of Customers Perception
Chapter − VI : Conclusions and Suggestions
Reviews