Business Re-engineering-himalaya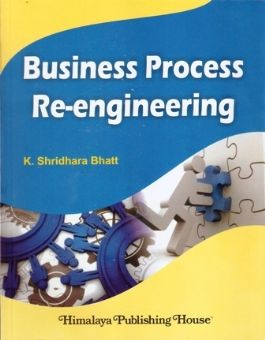 Business Re-engineering-himalaya
In today's dynamic, complex, competitive global market, "customer satisfaction" has increasingly become the cardinal principle governing any successful business. In today's rapidly changing environment, the ability to learn faster, reconfigure processes faster and execute processes faster provides a significant competitive advantage. As old ways and processes have become severely inadequate, what is needed is the customer-focused and market-driven in its external relations and process focused and team-oriented in its internal operations. Only such an organization can look at the way work is performed across functions seek and to make those cross functional operations more logical, effective and efficient. Such an Effort is at the heart of an approach know as Business Process Reengineering.
Reengineering projects are taken up in response to a breakthrough goal for rapid, dramatic improvements in process performance. Manufacturing firms have undertake reengineering by implementing concurrent engineering, lean production, group technology, cellular manufacturing and pull-type production system. Rapid advances in information technology and its applications have enabled service firms to implement business process reengineering in their services.
For reengineering to be successful in organization, managers need to have a clear vision and strategic motivation for change, have genuine interest in listening to their customers, view their system as a set of processes overlapping functional areas and rethink and simplify how value is provided to their customers.
In view of the above, it is needless to emphasize the importance of learning the subject "Business Process Reengineering" as a part of MBA program of any university.
This book consists of eight chapters and presents a concise view of the various topics which are relevant to understand the concepts and techniques of business process reengineering.
This book concise of exhibits, box illustrations, review question, process reengineering in action, case exercises in addition to subject index.
Contents :
1. Introduction to business process reengineering
2. Understanding Business Processes
3. Managing Business Process Flows
4. Implementation of Business Process Reengineering
5. Making Effective Business Process Reengineering
6. Process Mapping and Simulation
7. Business Process Modeling and Simulation
8. Business process Management
Annexure 1: Process Reengineering in Action
Annexure 2: Case Illustrations
Annexure 3: Case Analysis
Reviews