Case Discussion on Anesthesiology Author: Tulsi Nag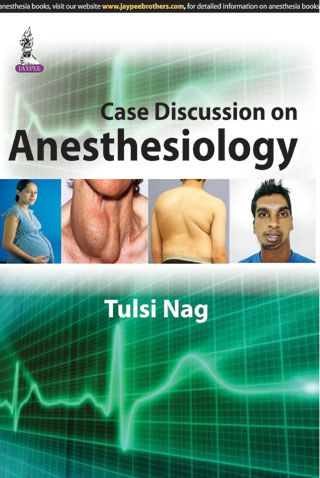 Case Discussion on Anesthesiology Author: Tulsi Nag
The textbooks of anesthesiology provide immense theoretical and clinical knowledge about various medical problems and surgical procedures, which help to improve the anesthetic management skill of the trainee anesthesiologists. But the vast and scattered information throughout the text is difficult to concise and memorize.
Key Features
• Written especially for the postgraduate students of DND and MD Anesthesiology.

• Provides theoretical and clinical knowledge of various medical problems and surgical procedures.

• Designed to help the postgraduate students to be familiar with the questions asked during viva on long and short cases.

• Contains discussions on 10 long cases and 14 short cases, presented during practical examination.

• Presents case discussion in question-answer format in a sequential manner.

• Provides the manner of answering case presentation in viva.
Target Audience
Reviews