IIT Madras Humanities and Social Sciences Entrance Examination (HSEE) e-BOOK-Digital Edition BY CHANDRESH AGRAWAL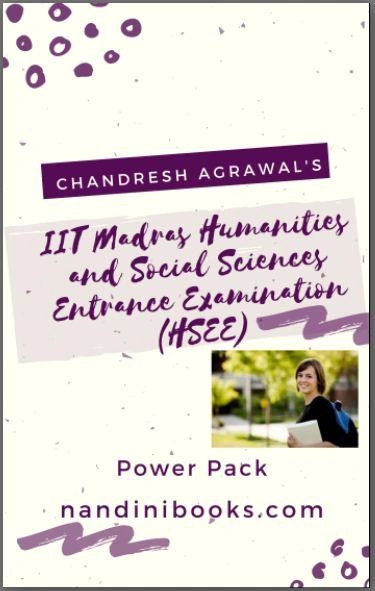 IIT Madras Humanities and Social Sciences Entrance Examination (HSEE) e-BOOK-Digital Edition BY CHANDRESH AGRAWAL
SGN
 Online E-BOOK IIT Madras Humanities and Social Sciences Entrance Examination (HSEE) :The E -BOOK will be delivered in your e-mail id ,after confirmation of your order.The price is inclusive of GST .The questions with answers and solutions (wherever possible) are given in the online content.

This e-book is  Latest Online edition from the Publisher .The e-book covers COMPLETE syllabus as per the exam .It contains STUDY MATERIAL on all sections of the Exam , The level of questions is similar to the questions asked in the examination.The questions given in the book are based on questions asked in various competitive exams.This e-book can be read on any device which can read pdf files.
Please note As the content is in soft copy,the product is non-refundable and non- exchangeable.
Reviews