Managing For Excellence-himalaya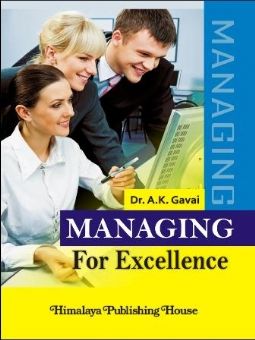 Managing For Excellence-himalaya
Excellence is a continuous journey. When one goal is achieved. we have to again strive hard for another higher and more valuable goal. Goals and their achievement are less important. What matters most is the efforts to improve, enhance and make things better than earlier. This thinking style and practice constitute the core of the philosophy of excellence. Excelling in an unending process. Then, sky is the limit. But this process is not automatic. It needs an appropriate mindset and level of thinking We must view every task as an opportunity to make the best use of our potential and better things around. This mindset and line of thinking induces us to consider each of our job seriously and perform sincerely. This is our first step towards excellence.
Progress requires integrity. This integrity must be reflected in our thoughts and actions. We should feel extremely sad and annoyed for our mistakes and also should learn from them, for a bright future. Similarly, we should never stick to our achievements and should not be happy with our glorious history. We must develop an unsatisfying thirst to move ahead on the path of improvement and progress all the time. We should think less of our achievement and more of the achievable.
Life is lively if we move ahead, stagnation, passivity and lethargy is death. So long as we actively work with passion, we truly live the life.
Contents :
1. What Is Excellence?
2. Strategy And Culture The Corner Stones Of Excellence
3. Strategy Implementation
4. Organisational Culture
5. Leadership
6. Creating Excellence In The Process − Tools And Techniques For Excellence
7. Excellence Skills
Bibliography
Reviews