PREETI SHENOY BOX SET : THE SECRET WISH LIST / THE ONE YOU CANNOT HAVE / IT HAPPENS FOR A REASON Author: PREETI SHENOY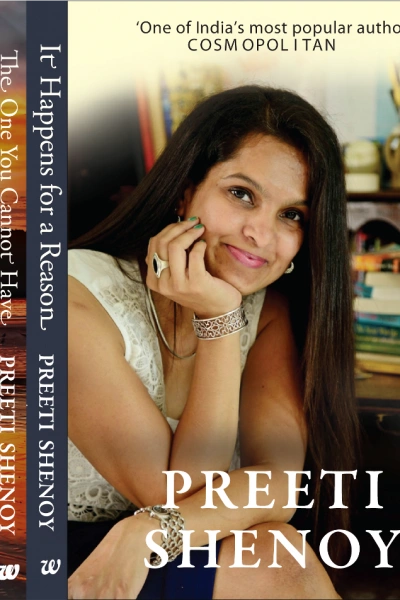 PREETI SHENOY BOX SET : THE SECRET WISH LIST / THE ONE YOU CANNOT HAVE / IT HAPPENS FOR A REASON Author: PREETI SHENOY
About the Book
It Happens for a Reason: Vipasha was a teenage mom; she is now 34, holding two unusual jobs, trying to raise a 15-year-old as a single parent, and hoping to find true love, when the one guy she cannot get over – the father of her child – reappears in her life.
The One You Cannot Have: Two years after the break-up of what he thought was a near-perfect relationship, Aman is still struggling to get over his now-married former girlfriend, when a new girl enters his life.
The Secret Wish List: Bound by social stigma and parental pressure, trapped in a marriage long gone stale, Diksha is struggling to break conventions and discover her true calling, when an old crush comes back into her life.
Reviews