Software Engineering, 2/e Sajan Mathew-S.CHAND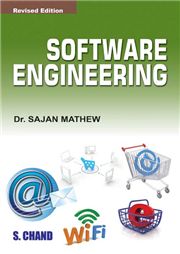 Software Engineering, 2/e Sajan Mathew-S.CHAND
Best Methodology adopted to teach software engineering.
Designed to meet the needs of both students and working professionals.
Author's industrial experience in software development ,consulting and professional training made it useful for employers also.
Also useful for the professional who wish to keep abreast of current ideas in software engineering.
Reviews