Supply Chain Management-himalaya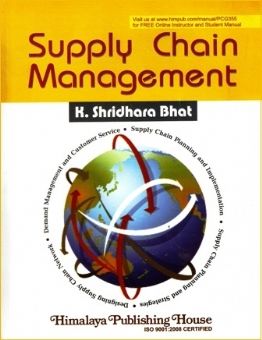 Supply Chain Management-himalaya
Getting quality products to the customers faster and more reliability than the competition has now become an essential requirement of the market place. All over the world, organisations are under pressure to reduce product development times, improve product quality and reduce production lead times and costs. In order to meet this demand, corporations are constantly looking for more effective ways to coordinate the flows of materials, both upstream and downstream in the supply chain.
Supply chains are the integrated and coordinated flows from source to destination, as well as the information and many flows associated with it. Supply Chain Management aims at maximizing the value contribution to the customer while simultaneously optimizing infrastructural and operational costs in the supply chain.
This book is oragnised into 18 chapters dealing with major aspects of supply chain management. It deals with the basic concepts of supply chain management and enables readers to understand how it affects the business strategy and performance.
The salient features of this book are :
Learning objectives at the beginning of each chapter.
Exhibit and box illustration.
Snapshots and short cases.
Review questions at the end of each chapter.
Side notes and subject index.
This book is an important resource for students as well as practicing managers.
Contents :
1. Introduction to Supply Chain Management
2. Designing the Supply Chain Network
3. Demand Management and Customer Service
4. Supply Chain Planning and Implementation
5. Order Processing and Information System
6. Supply Chain Planning and Strategies
7. Location Strategy in a Supply Chain
8. Managing Inventories in a Supply Chain
9. Transportation Strategy in a Supply Chain
10. Purchasing and Supply Chain Decisions
11. Organisation and Control in a Supply Chain
12. Co-ordination and Information Technology in a Supply Chain
13. Supply Chain Performance Management
14. Benchmarking the Supply Chain
15. Supply Chain Finance
16. Global Supply Chain Management
17. Current Issues in Supply Chain Management
18. Supply Chain Challenges for the Future
- Annexure I : Snapshots of Supply Chain Management
Reviews