Women Entrepreneurship-himalaya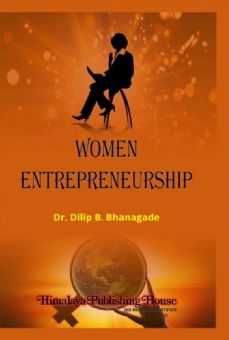 Women Entrepreneurship-himalaya
With the pace of liberalization and privatization on sweeping across the country, the role of women as entrepreneurs and economic workers are already visible, the enterprising female are relatively a new breed of dynamic women in India.
Women have been associated with economic activity since ages. A need to accord a special place to the role of women and take recognition of their capabilities has been increasingly recognized as national and international levels.
Participation of women in economic activities is now emerging a universal phenomenon. Women are increasingly joining the world labour market and also assuming the role of entrepreneurs all over the world. In India, two significant changes in women's rates of participation in the economy are taking place.
This book covers the activities of women entrepreneurs their success in entrepreneurial endure. The study covers traits and performance of women entrepreneurs. The book explores the constraints encountered at institutional and entrepreneurial levels.
Contents :
Chapter 1 Introduction
Chapter 2 Development of Women Entrepreneurship: An Historical Overview
Chapter 3 Globalization and Growth of Women Entrepreneurship
Chapter 4 Analysis and Interpretation of Sample Data
Chapter 5 Findings, Conclusions and Suggestions
Bibliography
Reviews